You can achieve
Social Media
Success!
I'll coach you step-by-step to grow your business
on the world's leading social media platforms.
Karen Kefauver
Social Media Coach

•

Speaker

•

Writer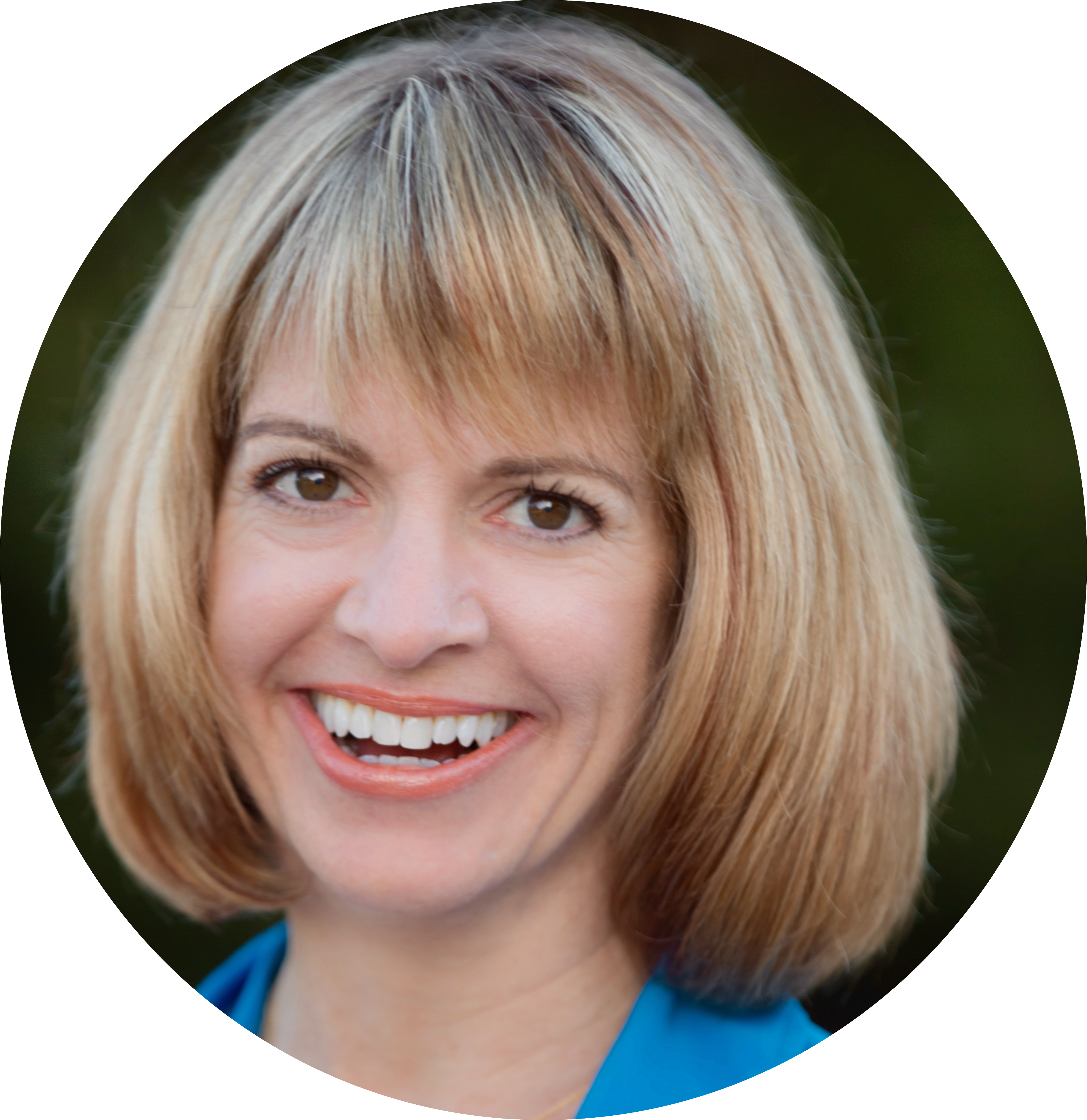 Hi, I'm Karen!
I teach entrepreneurs, small business owners and nonprofits how to cut through social media clutter, connect with customers and develop powerful content.  I provide social media solutions — private coaching, team training and writing services —  to grow your business, get results and save time.
I'm Here to Help!
What Does Your Business Need?


I need a
COACH 
Get up-to-speed fast with an expert to learn winning social media strategies and how to use the platforms.


I need a guest
SPEAKER 
Bring zip to your Zoom meetings! Your audience needs a lively and experienced speaker to motivate them.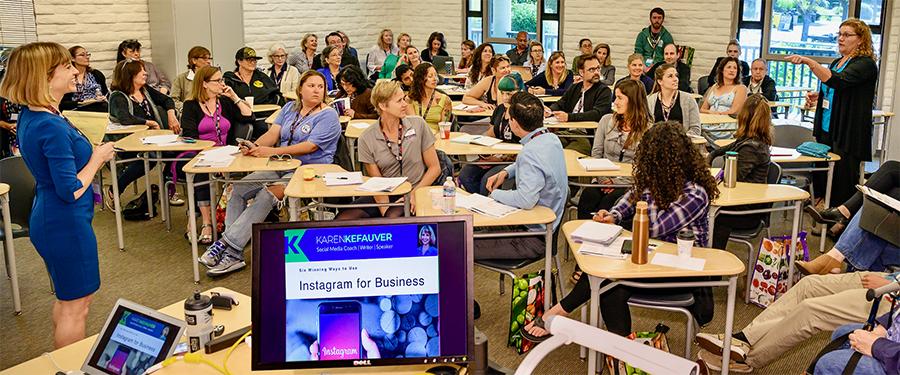 MY SERVICES
Private Social Media Coaching
One-on-one or small groups
Social Media Speaking
Workshops, webinars, guest speaker
Writing
Web content, bios, press releases and more
Learn to Sell on Social Media
Follow the Money
People are making more purchases on social media than ever, buying directly from Facebook, Instagram and Pinterest. They might even bypass your website completely if it's not linked to social media sites. 
Find New Customers 
Your current and future customers are already spending time on their favorite social media platforms, shopping, reading and writing reviews — maybe about your business. Join the conversation
Build A Relationship 
Connection, trust and excellent customer service set the stage for sales on social media. I'll show you how!
"Clients Succeed"
Karen Kefauver's understanding of social media marketing and how it can be used to help small business people is extensive. She explains things well, is a patient teacher and always helps her clients succeed.
"Super Knowledgeable"
Karen helped me develop and implement my social media strategy. She's a great communicator, well-organized and super knowledgeable about all aspects of social media marketing. She's fun to work with and serves her clients at the highest level.
"Knows Her Stuff"
Karen really knows her stuff when it comes to social media. She has so much knowledge about Facebook, Twitter, LinkedIn, YouTube and more. I'm so glad I hired her and am looking forward to working with her again.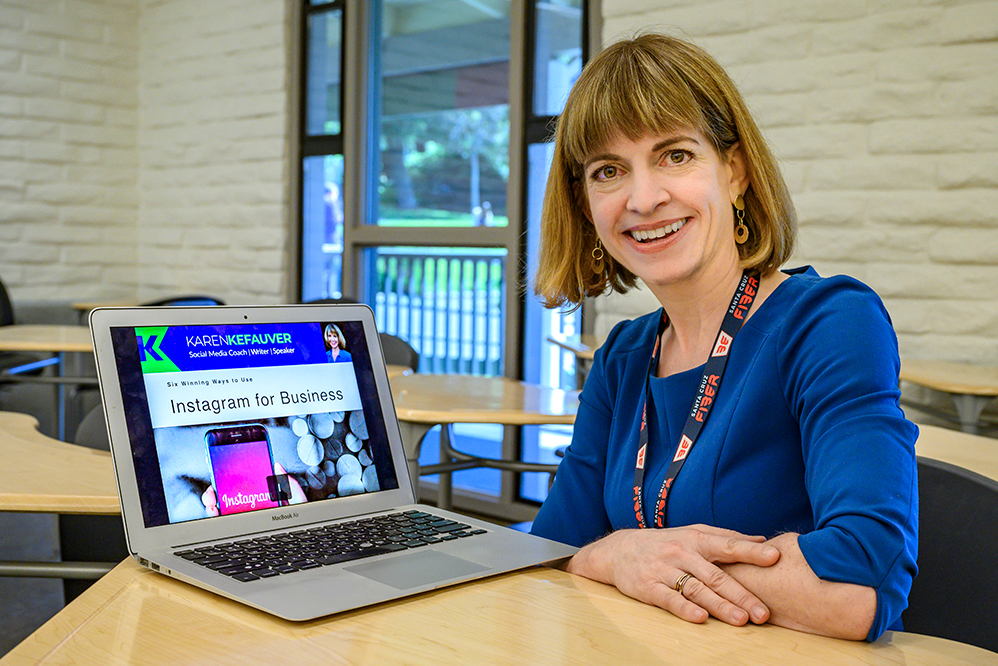 A
ALL SKILL LEVELS WELCOME
Everyone learns at their own pace. I've worked with clients ranging from those brand new to social media to seasoned social media managers.
Feel challenged by the technology? Total beginner? No problem!
Whatever your experience, you'll get all your questions answered and have a social media marketing strategy tailored just for you.
My Specialities
1. CONTENT PRO. You'll learn how to write attention-getting posts and select ideal photos thanks to my 20-year journalism career and my pubic relations background.
2. TECH GEEK. I love researching cutting-edge technology. I deliver the breaking news and latest tools to my clients so they can stay a step ahead of the competition. 
3. TEACHER.  I'm passionate about helping my clients succeed, love what I do and enjoy the process of social media mystery shifting to social media mastery.